Stay hydrated all summer long with your "Main Squeeze" SweetLeaf® Water Drops®
______________
With summer coming, it is important to stay hydrated. Most people struggle to drink enough water throughout the day. Often, water is overlooked for something more flavorful, like soda, juice and other beverages that are loaded with processed sugar. SweetLeaf® Water Drops® will add a burst of flavor to any drink without extra calories!
SweetLeaf® Water Drops® are perfect as a water enhancer! You can easily add a squeeze to water to give it a delicious, refreshing, fruity taste.
SweetLeaf® Water Drops® help you stay hydrated with zero sugar, zero calories, and no artificial sweeteners, ingredients, flavors or colors.
SweetLeaf® Water Drops® are convenient to take anywhere and perfect for the whole family.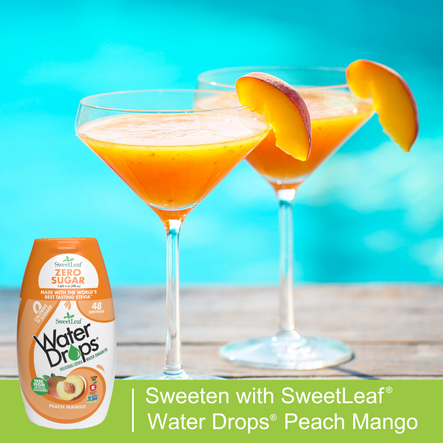 Explore Recipes
Try this Healthy Peach Mango Mocktail. This SweetLeaf® Water Drops® Summer mocktail is the perfect way to cool down and enjoy the warm weather. It's refreshing and the sparkling water adds the perfect touch of fizz.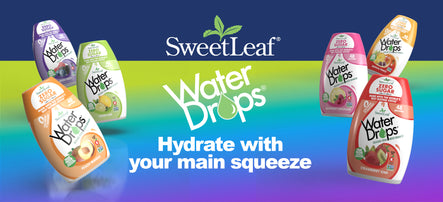 Learn More
Read 6 Reasons to Stay Hydrated for help staying hydrated all summer long. Visit our Sweet Life blog to learn more healthy lifestyle tips!